Successful Medical Billing for dentists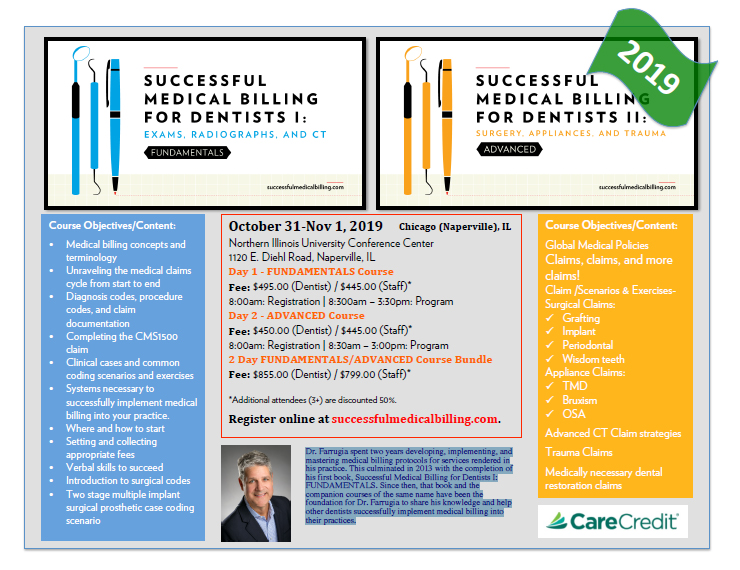 October 31 - November 1,2019
Dr. Farrugia spent two years developing, implementing, and mastering medical billing protocols for services rendered in his practice. This culminated in 2013 with the completion of his first book, Successful Medical Billing for Dentists I: FUNDAMENTALS. Since then, that book and the companion courses of the same name have been the foundation for Dr. Farrugia to share his knowledge and help other dentists successfully implement medical billing into their practices. 
Optimum clinical workflow + Medical Billing = Successful Dental Sleep Medicine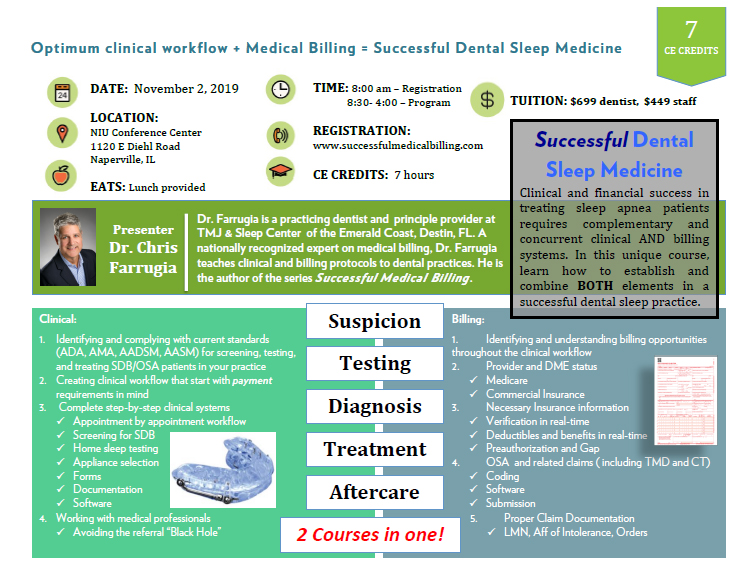 Clinical and financial success in treating sleep apnea patients requires complementary and concurrent clinical AND billing systems. In this unique course, learn how to establish and combine BOTH elements in a
successful dental sleep practice.